The eight-team Wendy's Under 16 Developmental League wrapped up a successful season this morning at the Cornwall Curling Club, with the Cruz Pineau rink from the Silver Fox in Summerside finishing in first place with 82 points, just beating out Cornwall's Emily Sanderson team, with 81.5. The Mitchell Schut foursome from Cornwall was third with 77 points, while the Lauren Ferguson squad from Crapaud, Cornwall and Charlottetown finished fourth overall, with 66.5 points.
Team Cruz Pineau – 1st place
Emily Sanderson rink with coach Edgar Coffin- 2nd place (file picture from U18 Ch'ships)
Team Mitchell Schut – 3rd place (file photo)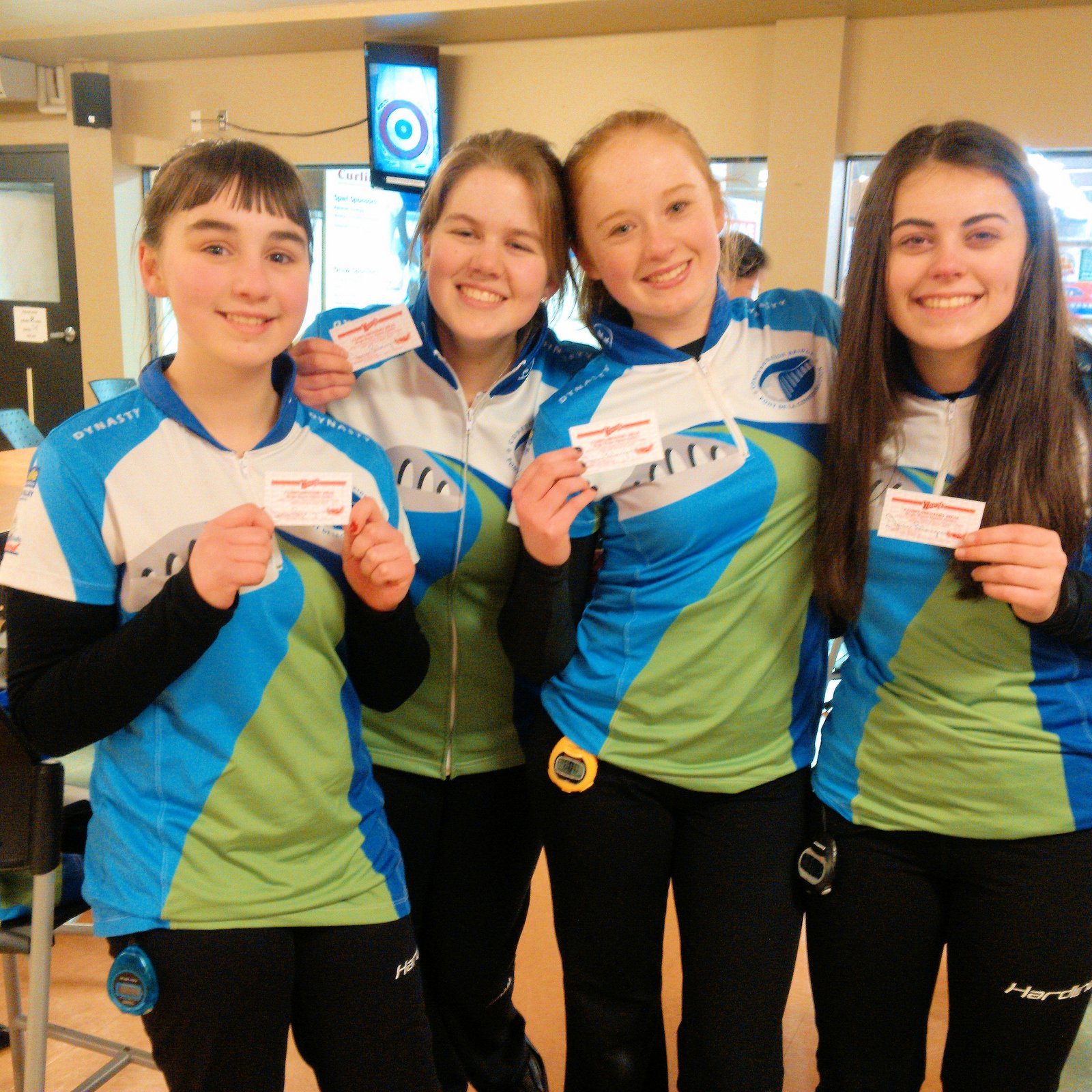 Team Lauren Ferguson
All four winning teams received Wendy's Single Bacon Deluxe Combo meals from D.P. Murphy Inc.