Fifteen teams, up from eight last year, and including both last year's championship duo of Calvin Smith and Lauren Ferguson, and last year's finalists, the Sydney Howatt and Nick Johnston team, both from the Cornwall Curling Club. are set to compete in the 2019 Curl PEI Mixed Doubles Curling Championship, February 1-4 at the Crapaud Community Curling Club.
Photo: Defending champions Lauren Ferguson (left) and Calvin Smith at the 2018 PEI Mixed Doubles Ch'ship
The teams will play a modified triple knockout format, advancing the section winners to a 2-game championship round on Monday February 4th. With the modified format, section winners drop down to compete in the next section. If a team wins all three sections, they will win the event without playing the championship round. If a team wins two sections, they will play in both championship games and win the event if they win either game, while their opponent, the winner of the other section, would have to win both.
This year's winning team will advance to the 2019 Canadian Mixed Doubles Curling Championship, March 19-24 at the Willie O'Ree Place in Fredericton NB.
Draw Tree
Modified Triple Knockout Format.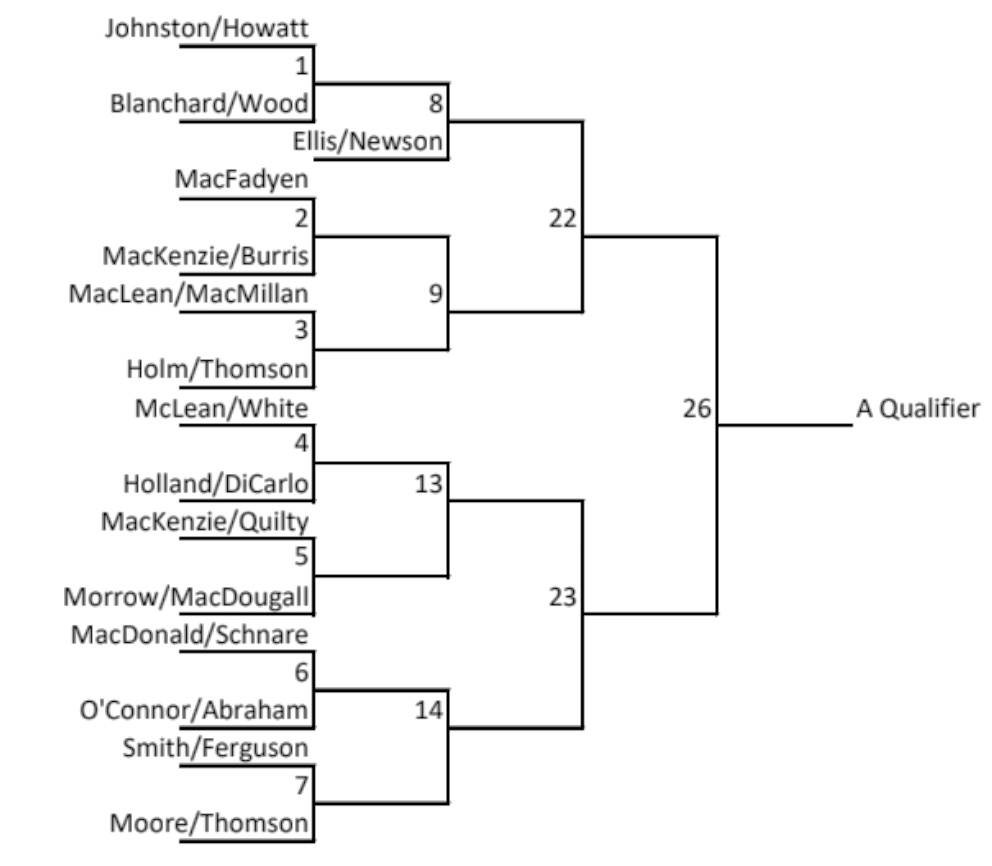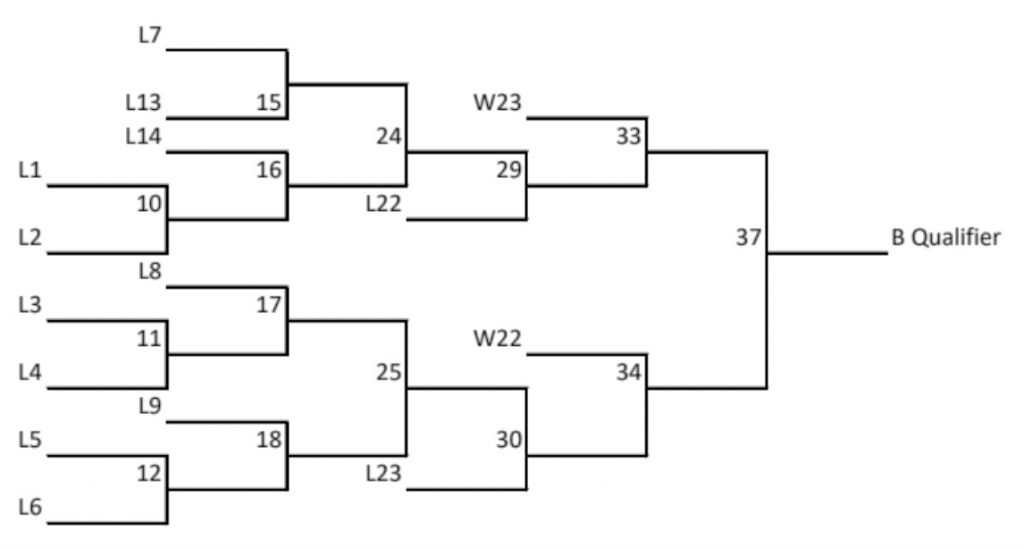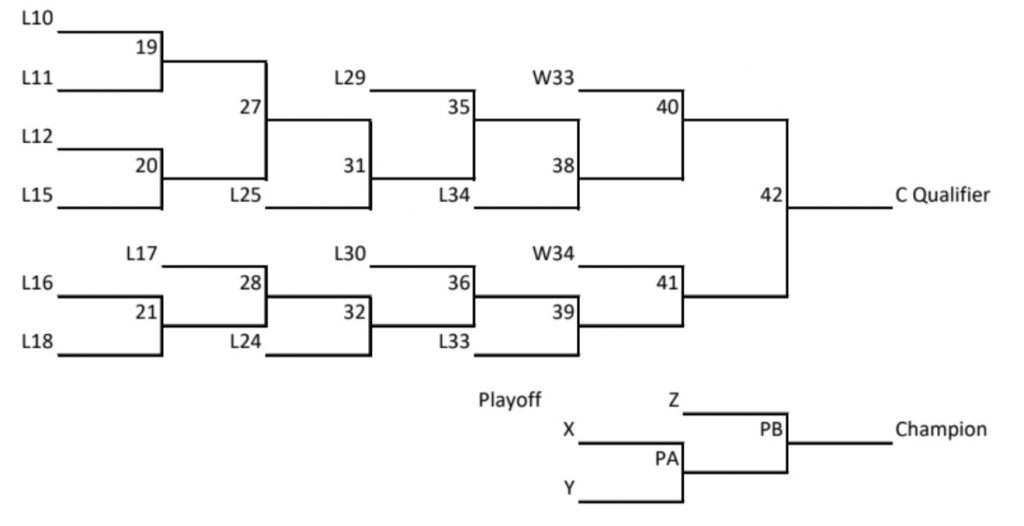 Scenarios for Games A and B:
1. One team wins all three qualifiers: Championship Round is not required.
2. One team wins two qualifiers. They play in both X and Z (and win the event if they win either game), the other winner plays in Y (and has to win both games).
3. Three separate winners: the team that played in the most qualifying games* plays in Z and the other winners play off in X and Y. If there is a tie in number of qualifying games played, then the team that qualified earliest goes to Z and the other two teams play off in X and Y.
*Qualifying games have draw number in yellow on the schedule
Schedule
Date
Time
Draw
Ice 1
Ice 2
Ice 3
Ice 4
Fri.
Feb.
1
9 am
1
1
2
3
4
11:45 am
2
5
6
7
2:30 pm
3
11
8
10
9
5:15 pm
4
13
12
14
8:15 pm
5
16
18
17
15
Sat.
Feb.
2
9:30 am
6
20
19
21
12:15 pm
7
22
24
23
25
3 pm
8
28
26
27
6 pm
9
31
30
29
32
Sun.
Feb.
3
9:30 am
10
33
35
36
34
12:45 pm
11
38
37
39
4 pm
12
41
40
Mon.
Feb. 4
9:30 am
13
42
12:45 pm
14
A
4 pm
15
B
Team Rosters