The playoff round goes today at the Canadian Open Stick Curling Championship here in Cornwall, with the Open (men and mixed) and Women's finals at 3:20 pm.
Under 18 in Sherwood Park Alberta: Cornwall's Lauren Ferguson girl's rink are 1-0 following opening day play, with a 5-3 win over Saskatchewan. They play the Yukon and Nova Scotia today. The Mitchell Schut boy's team, also from the Cornwall Curling Club, is 1-1, following a loss to Nova Scotia and a 5-4 win over Josh Nowlan and his New Brunswick team. Nowlan is the grandson of PEI curlers Lou and Marg Nowlan. Team Schut faces Newfoundland and Labrador, and Saskatchewan today.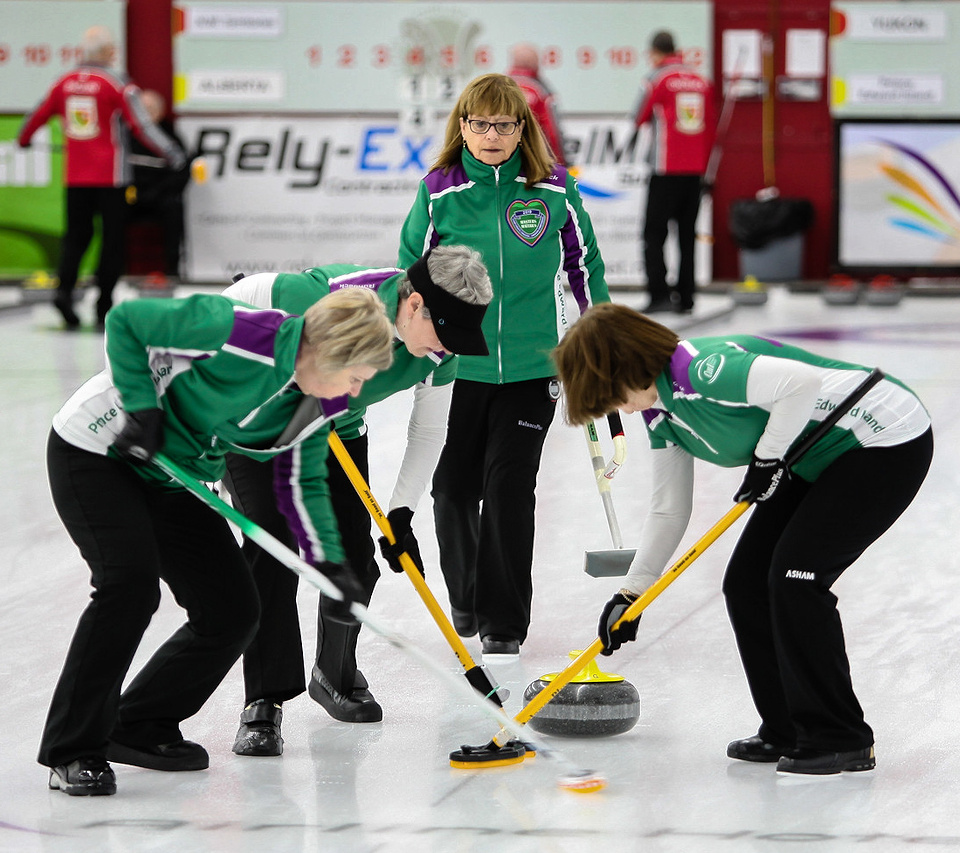 Sandy Hope team
Canadian Masters in Saskatoon: round robin play wraps up today. Cornwall's Bill Hope men's rink is 1-3 following Tuesday losses to Newfoundland/Labrador and Saskatchewan, and play the Yukon and Quebec today, while Cornwall's Sandy Hope women's team is 2-1 following wins over the Yukon and Quebec yesterday and play Newfoundland/Labrador and Saskatchewan today.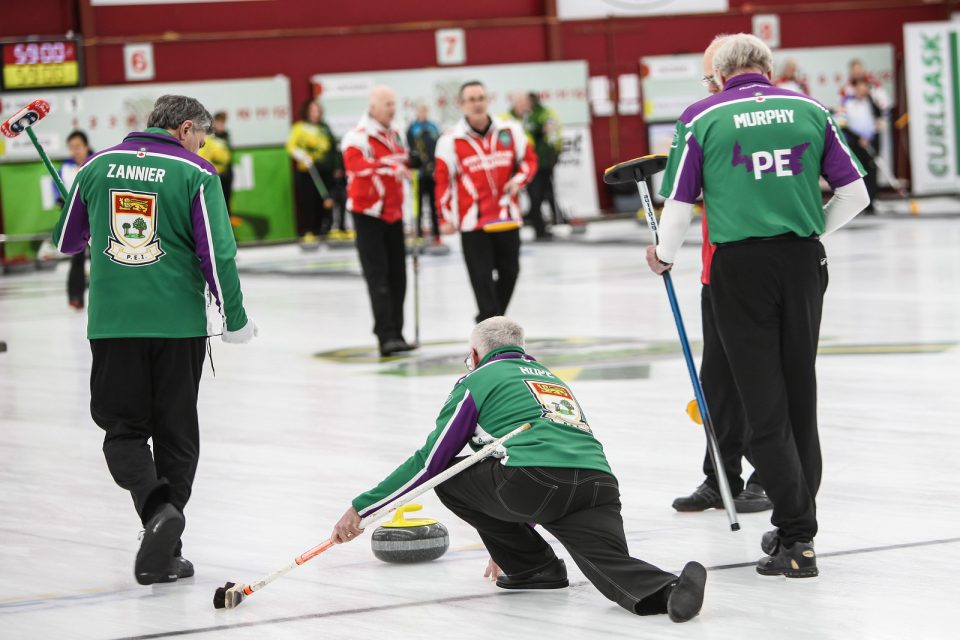 Bill Hope team
(Photos by Kel Faber)