The Cornwall Curling Club offers a variety of daytime curling options, including afternoon stick (Monday, Tuesday, Thursday 12:30-2:30)  and team curling leagues (Wednesday 1-3), and weekday morning drop-in curling, from 10 to noon. Note that our daytime curling is open to EVERYONE – not just Seniors. If you are a seasonal or shift worker, or any other person who has spare time during the day, why not get in some curling?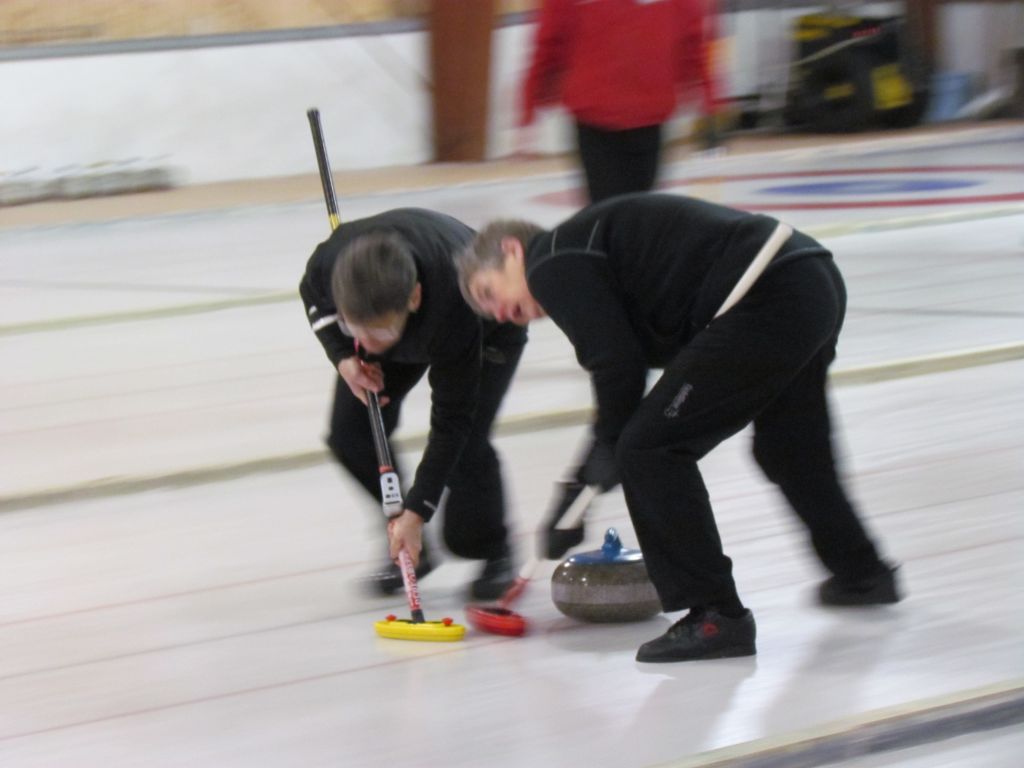 Membership types with daytime curling options include:
Two Daytime sessions per week – $200
Adult Unlimited Daytime only – $275
Adult Unlimited (Day and Evening) – $330
Couple Unlimited –  $570
Full-time Student (19+) Unlimited – $220
($15 Curl PEI/CCA fee, and HST added to above rates)
As well, drop-in curlers, including non-members, and members whose membership does not include daytime curling, are welcome in our daytime slots, especially the 10 am weekday draws, where teams are made up as players arrive. Please show up 15 minutes early for the draw, to give the drawmaster time to prepare it.
Drop-in rates are $10 per game, or $5 for juniors, taxes in. For those who "drop-in" frequently for the morning daytime draw, a pack of 10 daytime drop-in fees is available at a discounted rate of $80.
The 10 am Monday through Friday daytime draw works like this: Club members regularly in the draw have discs that they drop in a cup labeled with the position that they want to play. Drop-in players for this draw are required to obtain a chit for this purpose from the office by paying the drop-in fee. It will have their name on it, and will be turned in by the drawmaster to the office after it is used.
Drawmaster:  Ernie Stavert